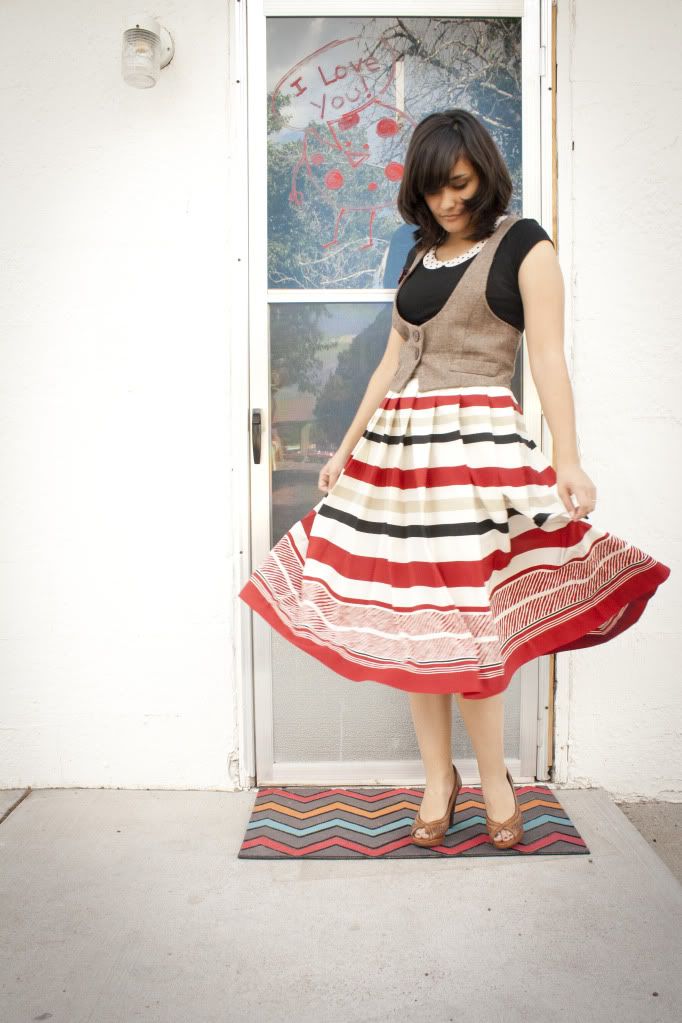 This skirt is the best for twirling.
When I got home from work on Saturday, I found this cookie drawn on the door and walked into a clean living room. 10 points for Ryan! Does anyone recognize the cookie from
this Threadless tee?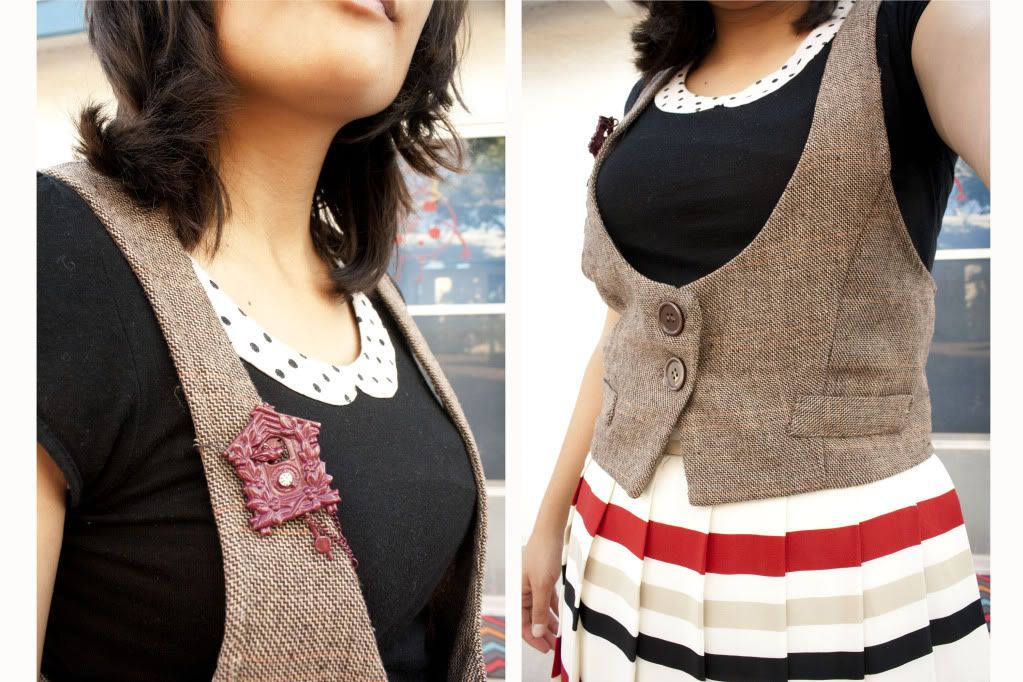 skirt & vest: thrifted, shirt: H&M, shoes: Payless, pin: Icing's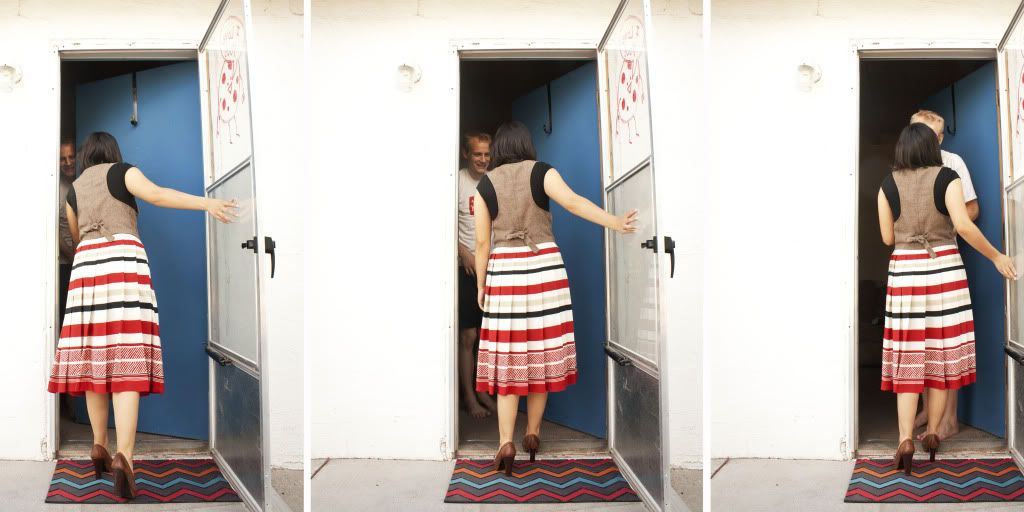 Ryan (unintentionally) snuck up on me while taking photos. He didn't realize the camera was still taking pictures, so I snuck in a little kiss.