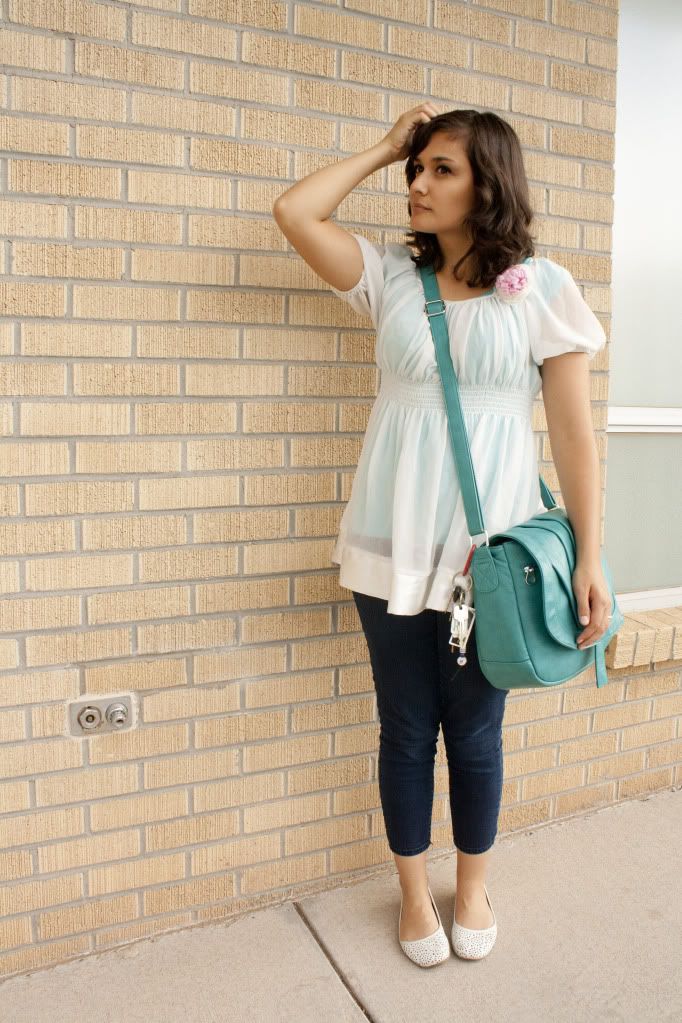 Yesterday I...
Went to the gym
Made a visit to the post office
Watched a sad Japanese documentary
Went to the church to take photos of a fashion show! How glamorous.
Did laundry. How mundane.
Also, I'm trying to think of a new name for my little photo biz. I'm kind of leaning toward Southwest Smiles... It's catchy, eh? But if you have any other ideas, I'm open.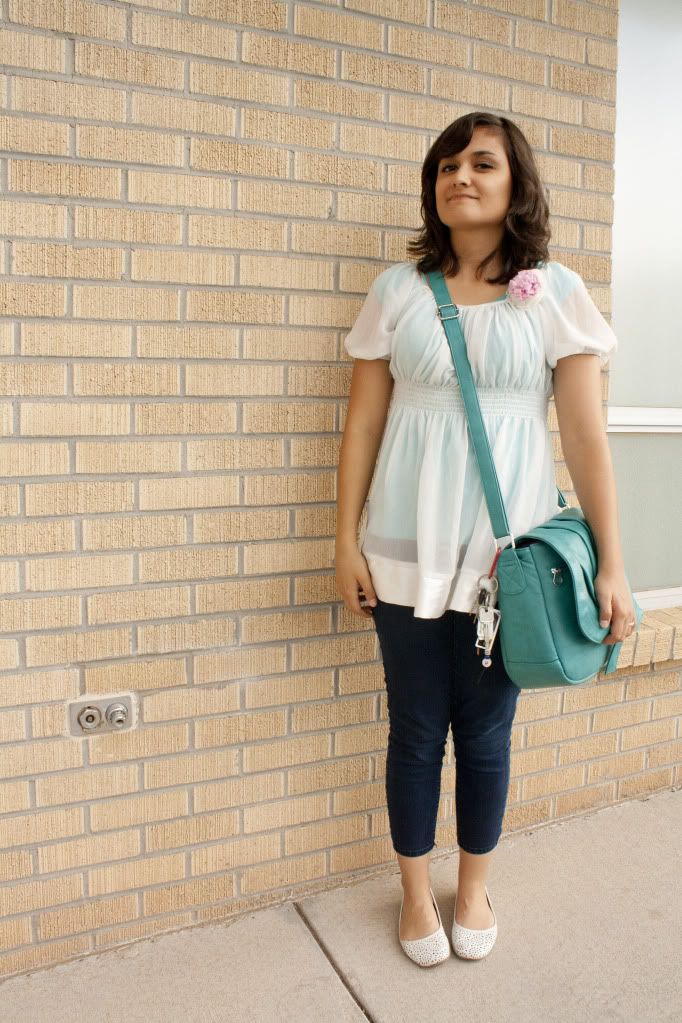 blouse: thrifted, capris: Old Navy, shoes: Target, bag: gift (Jo Totes), brooch: made it