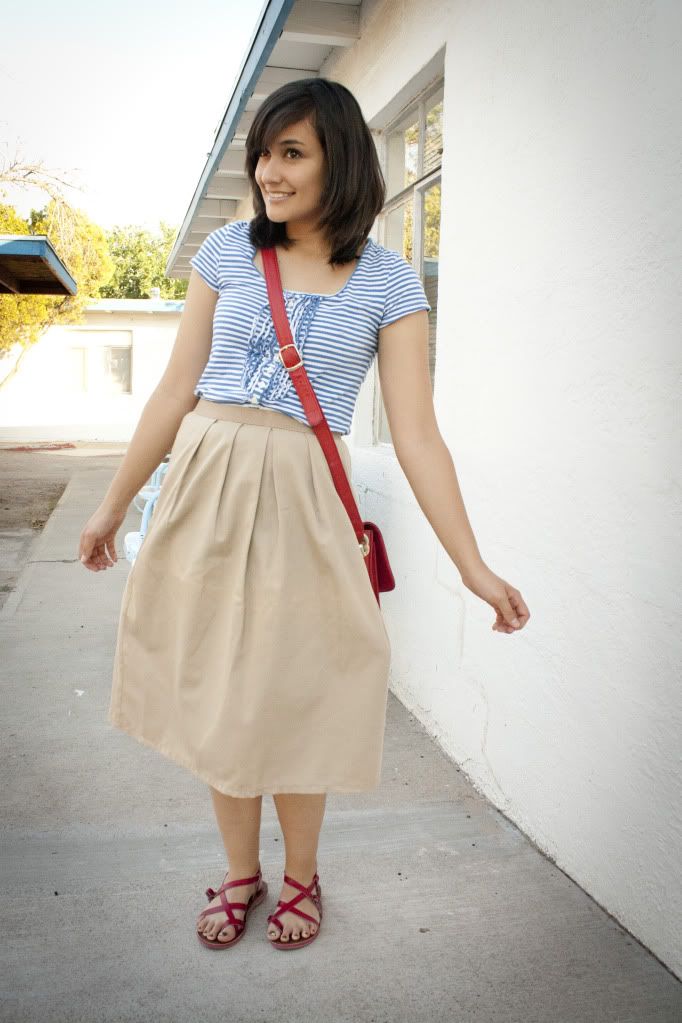 This picture makes me laugh. And these sandals are my favorite.
Anyway. Ryan has been out of town since Thursday. His grandfather had passed away about a month ago :( but they're having his memorial today. So Ryan and his family drove to Kansas to attend and to visit with grandma. I never met his grandpa, but I know that he was a pretty nice guy. He would send us money, just because. How NICE, right?
So while Ryan has been gone, I've been watching tons of
my favorite Korean show
(it's mostly just been on in the background while I surf the net), drawing, and playing Word Hero on my new phone. IT'S SO ADDICTING.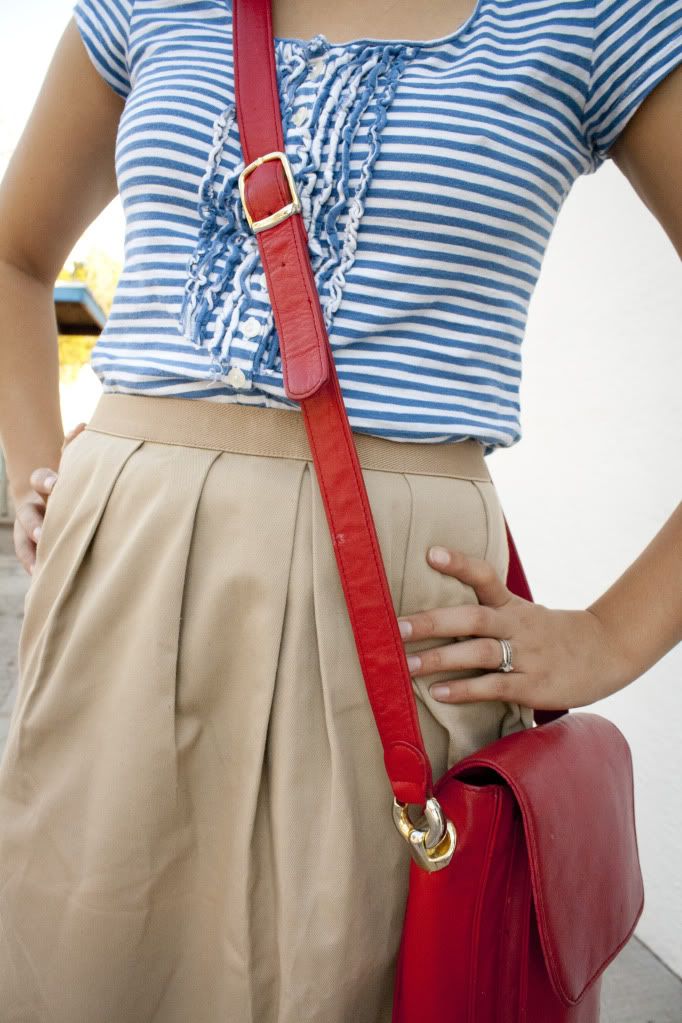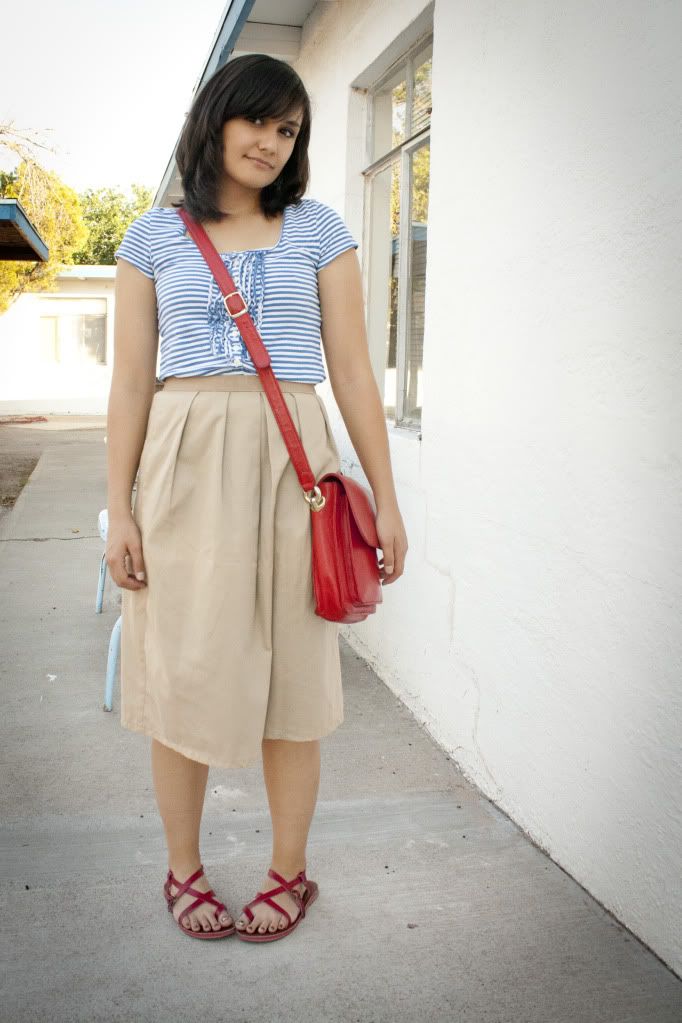 Yesterday was pretty nice. I wasn't as lonely because my sister came down for an unexpected visit! And this is what I wore while we hung out at the mall with my mom, haha.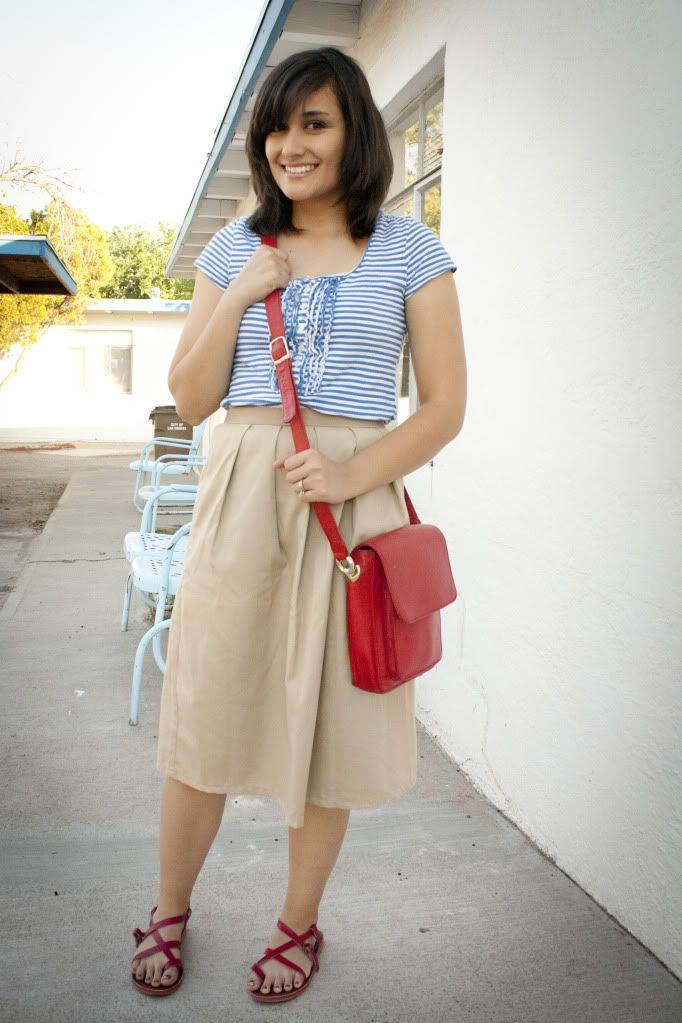 skirt & bag: thrifted, shirt: Old Navy, sandals: Target