I have finally put together an outfit with primary colors. I have seen so many bloggers do it before and I've always like how it looked, so here's mine.
Alright, so this skirt is just a little too short for me to be comfortable (I think it must have shrunk in the dryer?), thus the slip underneath. I've never rocked this look before. Yay or nay? Why am I asking you? I wear what I want!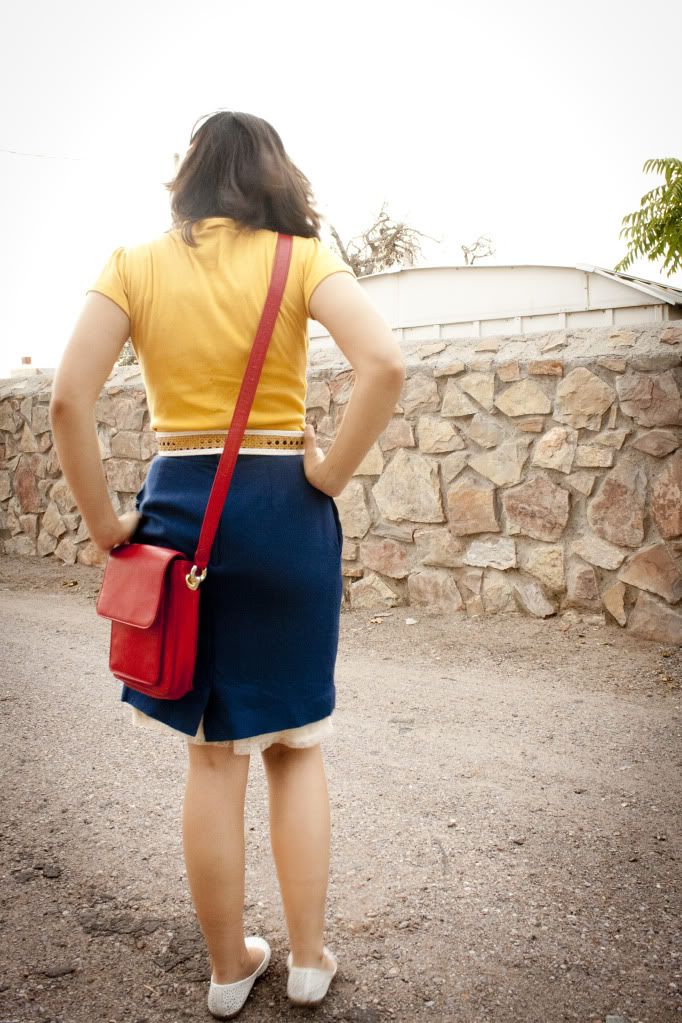 skirt, shirt, belt, bag, slip: thrifted!, shoes: Target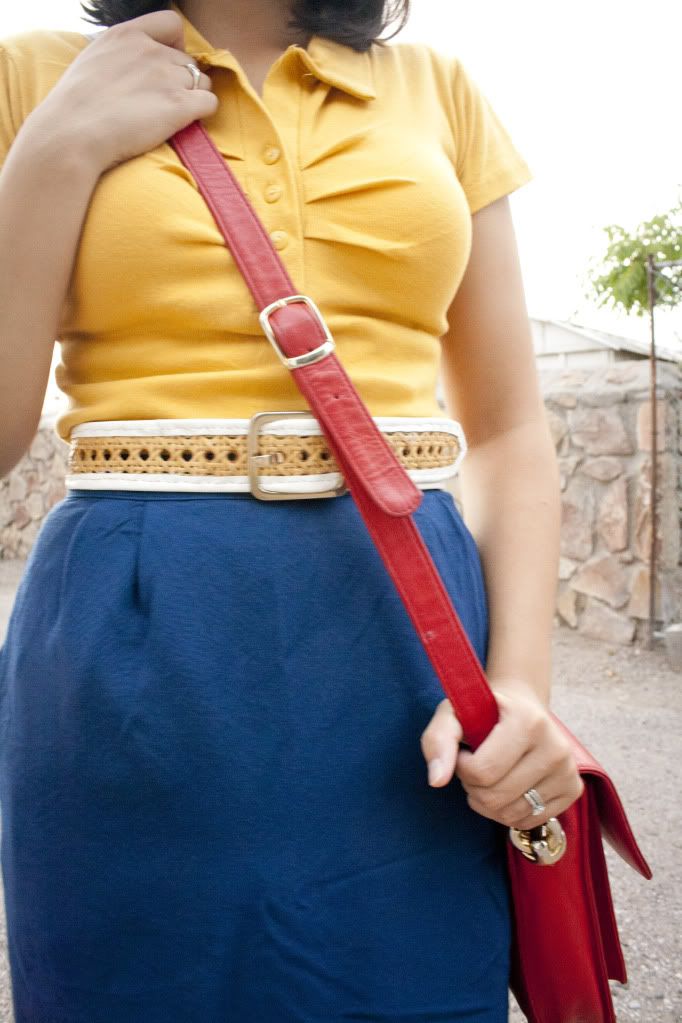 When I first saw this belt, it reminded me of my grandpa. Does something about this belt scream "cute old mexican man" to you?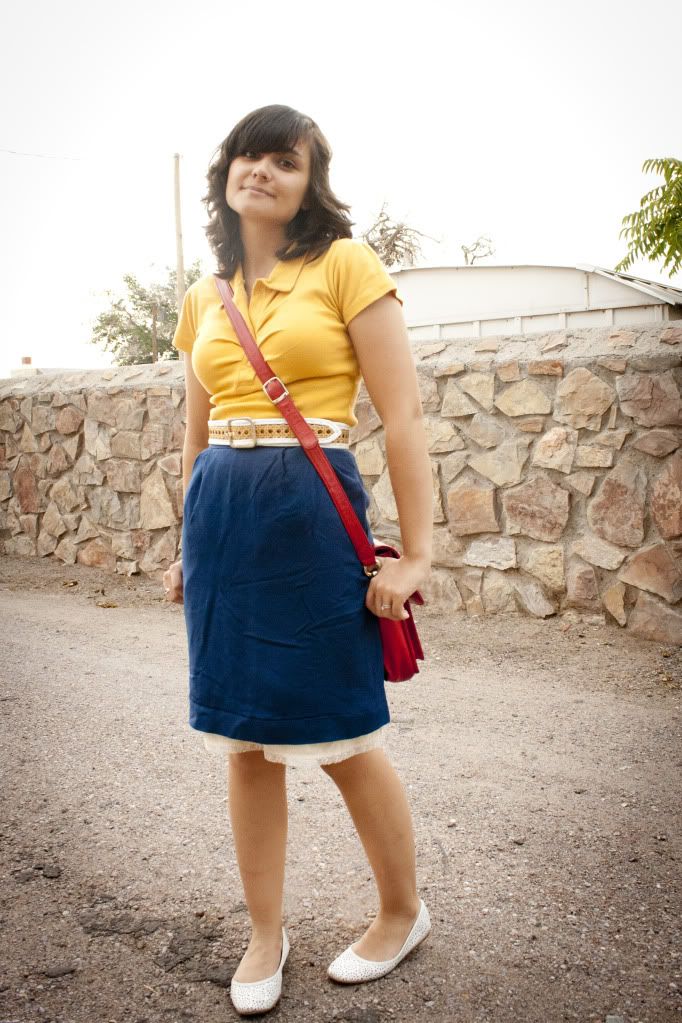 Welp. That was a whole lot of random.
Have a tubular Tuesday!